Hyundai iLoad Engine
For Sale
We are Licenced

Mechanical

Workshop
Guaranteed Most Experienced Hyundai iLoad Engines Specialist in Victoria
Urgent 24 Hour Replacement Service Available
Fast Supply, Re-Conditioned,
Repair & Fit Of Hyundai iLoad Engines

30,000 km or 6 Months Warranty


OVER 300+ iLOAD ENGINES SUPPLIED AND FITTED
please note transport or delivery to and from is not included in the warranty provided
Hyundai iload D4CB Diesel 2.5L
Prices From: $4000 Changeover/Supply or $5000 Supply/Fitted/Tuned
Hyundai iload G4KG Petrol: 2.4L
Prices from:$3800 Changeover/Supply or $4800 Supply/Fitted/Tuned
all prices EX GST
Brand New Factory Hyundai iload Engines G4KJ, G4KE, G4NC, G4KD 
Prices from:$4900 Changeover/Supply or $5900 Supply/Fitted/Tuned
all prices EX GST
Want Hyundai Engine Parts – All Parts Available Click Here
Find a Cheaper Price - WE WILL BEAT IT
Hyundai iLoad
Engine Parts For Sale
FAST CONTACT
Please TEXT OR CALL US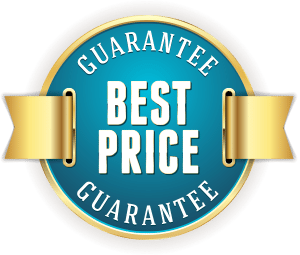 Hyundai iLoad Engine Specialist Services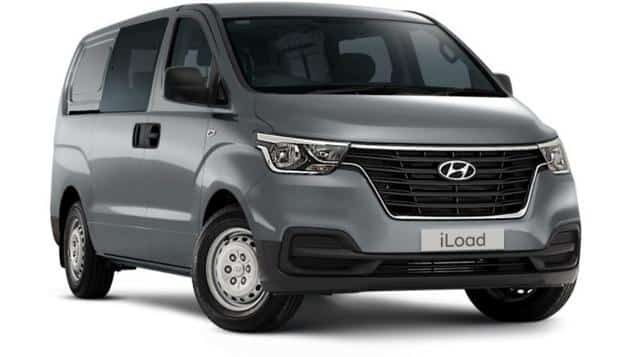 For the last forty years, we have been proud to operate in the Australian automotive industry, offering the part supply, engine install, and iMax engine rebuild services to the most selling mid-engine size vans Hyundai iLoad Engines and iLoad Max. Our mission is to provide high-quality service to our customers. We're located in Dandenongs, VIC. Not just iLoad owners across Victoria but, we've also assisted mechanics with engine repairs.
We strive to provide quality work within an efficient timeframe. Our staff members are highly trained experts who specialize in their field. They take pride in delivering results that meet high standards of quality. We make sure that every job we take on for our customers is done to the best possible standards. No matter how big or small the job may be, we offer a full guarantee for six months or 20,000 km, whichever comes first. So you can concentrate on growing your business without having to worry about your vehicle.
With fully equipped workshops, qualified technicians, and decades of experience, we're able to identify engine problems very quickly!
Contact Hyundai iLoad engine Specialists today for Hyundai iLoad and iMax engine repairs for you to have peace of mind. Click here to check out our Facebook page.
Tibor is a fine mechanic and we have been using his services for all our Hyundai iLoad repairs, love his work!
Used this company to fix my service van, fast and guaranteed work, peace of mind company, happy with the works provided.
Hyundai iLoad Engine specialist are a fantastic team to deal with there products are are A Grade and we will continue to use them.
Excellent workmanship, they were able to provide me with a Hyundai iLoad engine fast and we were very pleased with the quality of the engine. Most recommended.
Hyundai's iLoad is one of the best diesel vans that looks sleek and is the best performance-wise as well. The van provides maximum space for you and looks good at home, at job sites, or in city traffic.
The iLoad is sure to be a good look for your business With a semi-bonneted front end (so you're never sitting above a revved diesel engine), squared-up halogen headlights, groovy wheel arches (for just a touch of style), no-nonsense steering wheels, and a low solid stance. When you are filled up or full, there is a wealth of pulling power. A study done over the vehicle reveals that this beast can have almost 350 kilograms of weight on board.
Hyundai iLoad Engine Problems
A lot of people do not realize the right time to change their engine. Engine problems can range from making noise to leaking fuel. The problems are dedicated to some extent if you regularly service your engine.
However, there are a few things that you cannot neglect. Engine age is one of the major factors. If you see symptoms like engine noises, engine stalls, engine lacking power, engine heavy vibration,  leaking oil, bad glow plugs, excessive smoke or even white smoke, please contact an authorized service provider asap. As it might be a serious underlying problem.
Hyundai's diesel engine is regarded as one of the best in the market. A regular service, every ten thousand km is recommended, and changing the engine oils frequently can keep you away from most of the problems. We recommend reading this blog about car maintenance that is very helpful to all car owners out there.
iLoad Reconditioned Engine
A reconditioned engine also referred to as a refurbished engine, is an engine that has undergone substantial repairs to return the worn engine to "as-new" condition and allow it to be used for another full-service life.
Why buy reconditioned engines?
It is an unusual fact, but the reconditioned engine is the primary choice of a lot of our customers from Victoria and New South Wales.
Reconditioned Engines give you control over the road cost factors. Unlike any other electronics kinds of stuff, reconditioned engines can be promising as new ones.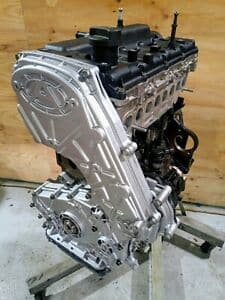 Hyundai iLoad Engine FAQ's